Nyswander/Dole "Marie" Award - AATOD National Award
Dr. Eric Morse has been presented with the Nyswander/Dole "Marie" Award at the 2022 AATOD conference in Baltimore, MD. The Nyswander/Dole "Marie" Award, is a tribute to those individuals who have been nominated and selected by their peers for extraordinary service in the opioid treatment community. These successful Award recipients have devoted themselves to improving the lives of patients in our treatment system. Dr. Vincent Dole and Dr. Marie Nyswander were the first recipients of this Award in 1983. The American Association for the Treatment of Opioid Dependence, Inc. (AATOD) has been responsible for bestowing this honor since the first Regional Conference of 1984 in New York.
Dr Morse was presented the award by Holly M. Broce, MHA, President of OTP Division Pinnacle Treatment Centers Salvisa, Kentucky and AATOD Board Chair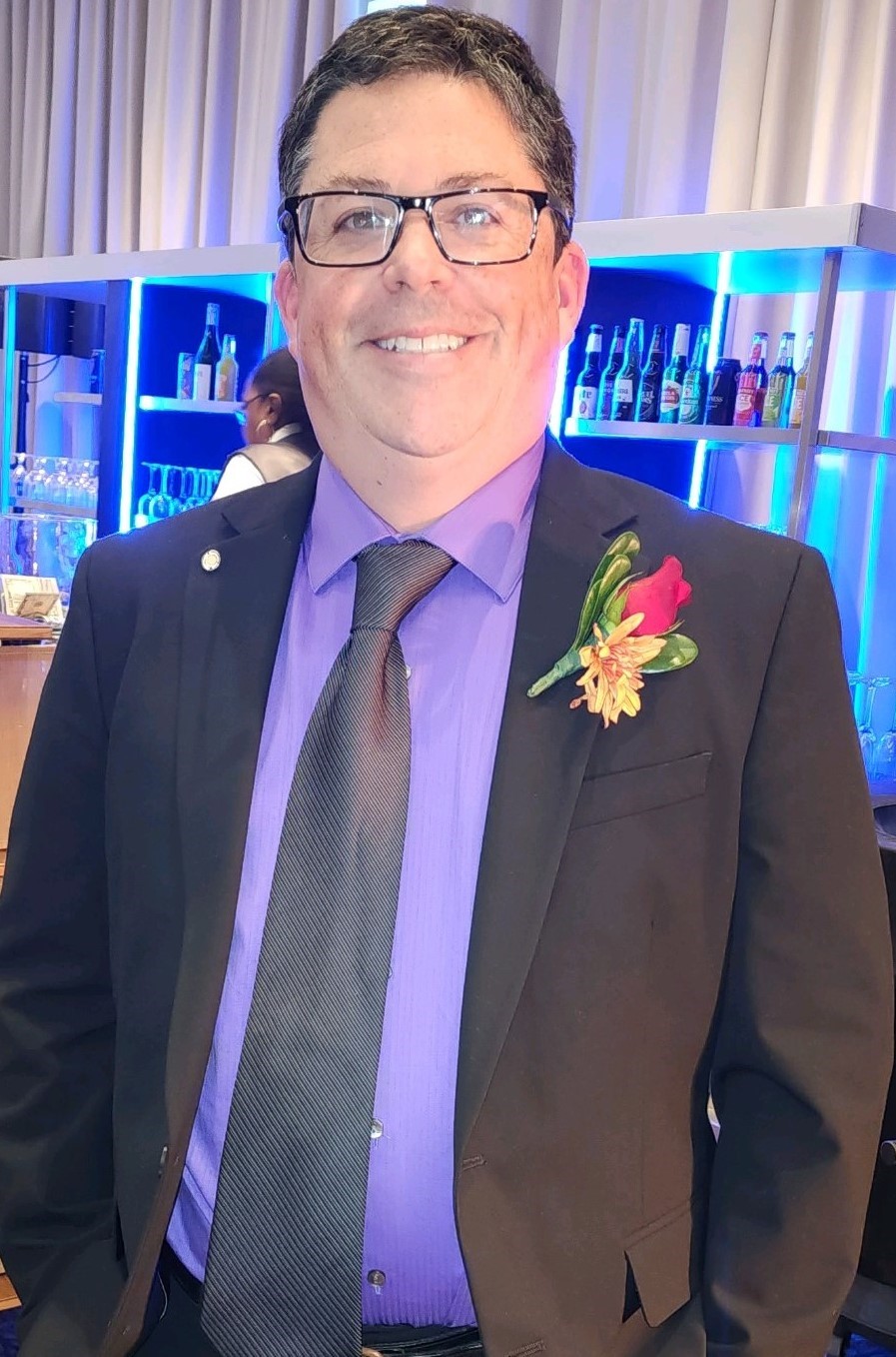 Dr. Morse graduated from Northwestern University Medical School in IL, then completed his psychiatry residency at University of North Carolina and completed his addiction psychiatry fellowship at University of Maryland in 2003. He was one of the first PCSS-B mentors and continues to mentor those physicians. He brought methadone and buprenorphine maintenance to Avery Road Treatment Center and Avery Road Combined Care in Rockville, Maryland in 2003 and is still fighting for every rehab to do the same 20 years later.  Dr. Morse owned and operated his first OTP clinic in Cumberland, MD from 2006-2014. Dr. Morse co-owns Johnston Recovery Services in Clayton, NC; which opened in 2010. Since, then Dr. Morse has opened 8 other OTP's in North Carolina. (Chatham Recovery, Vance Recovery, Morse Clinic of North Raleigh, Morse Clinic of Zebulon, Morse Clinic of Dunn, Morse Clinic of Roanoke Rapids and Morse Clinic of Asheboro (North Carolina's first satellite office).  Morse Clinic of Durham is set to open in Spring 2022.  He has acted as Program Sponsor and Medical Director at all clinics.
Dr. Morse has a passion for his patients, his staff and his family.  He is involved in his clinics as the Chief Medical Officer, where he supervises the providers, sees patients, attends treatment team, and is "on call" 24/7 for staff questions.  He has been a member of the NC Governors Commission of Mental Health and Substance Use, a consultant to the NC Governor's Institute for Substance Use Prevention, Medical Advisor for Substance Use Treatment for professional sports leagues and USADA, and is an active board Member of NC Psychiatric Association Addiction and Program Committee. He was an addiction psychiatrist with NC State University from 2006-2021. Dr. Morse owns Carolina Performance, a private Office Based Opioid Treatment practice in Raleigh, NC that has eight waivered physicians. He moderates state-wide OTP Medical Provider Meetings monthly for many years and weekly since COVID . He is always busy speaking at conferences and advocating for change in our field. Dr. Morse won the Fred Glazer Award in NC for lifetime achievement in addiction medicine.  He is up to date on the ever-changing landscape of opioid treatment. Dr. Morse is a strong advocate in the medical field to improve access to care to opioid treatment programs and reduce discrimination and stigma against individuals who need opioid treatment medications in all settings.