August 31st - International Overdose Awareness Day
August 30, 2019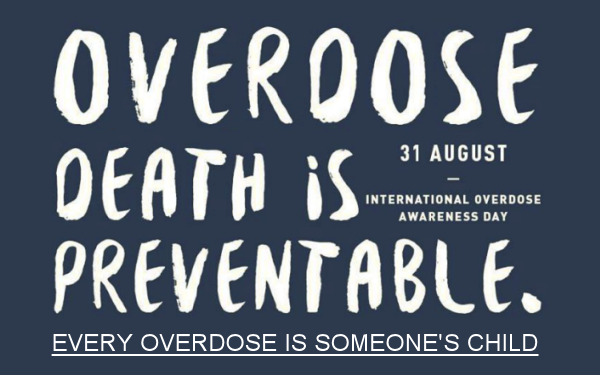 Please join us in our commitment to the More Powerful NC Campaign
Good afternoon,
Thank you for your continued partnership in the More Powerful NC opioid awareness campaign.
With International Overdose Awareness Day this weekend, I wanted to share the More Powerful NC Memorial we created to honor North Carolinians who lost their lives to addiction or overdose, and to encourage people to share their loved ones' stories with us. You can see the Memorial here: https://www.morepowerfulnc.org/about/memorial/   People can submit stories here: https://www.morepowerfulnc.org/about/submit-a-memorial/
Please feel free to share the link or re-share social media about this with your networks, and encourage people you know to submit memorials. You can also view the release about this announcement here: https://ncdoj.gov/attorney-general-josh-stein-announces-more-powerful-nc-memorial-to-honor-the-lives-lost-to-addiction-or-overdose/
We also wanted to make you aware of other news related to the opioid epidemic.  Gov. Roy Cooper announced today that for the first time in five years, the number of unintentional opioid-related overdose deaths among North Carolina residents has decreased. In 2018, deaths decreased by five percent from 2017, and are consistent with a decrease in the number of emergency visits for opioid-related overdoses.
Thank you for all you do to address substance use disorder, reduce stigma, and help all North Carolinians live dignified, meaningful lives.
Sincerely,
Steve
Steven A. Mange

Senior Policy & Strategy Counsel

Attorney General Josh Stein

919-716-6415 (office)

 

Please note that messages to or from this address may be public records.